HOME IMPROVEMENT
Turning houses into homes.
Your home is much more than a simple place for you to eat and sleep — it's a sanctuary for you and your family, a safe haven to get away from it all. Unfortunately, your home may feel less like a personal refuge and more like a house of someone else's design.
Although we are offering limited residential services at this time, we contribute to your home improvement by conducting home inspection repairs, structural repairs, rot repair associated with gutters, and more.
Stop settling for a house that doesn't feel like your own.
Contact us and we'll discuss your needs and what we can do to help.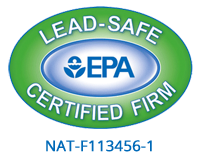 " We are so pleased with the work you did for us on our lakehouse. We gave you a budget and what we needed (flooring, 3 new bathrooms and a new kitchen — no small feat!) and you ran with it. You gave us great advice that made our renovation the best it could be, and you were so knowledgeable about the process and always kept us up-to-date and involved. It is hard to believe we did such an extensive renovation from out of town, but you stayed on top of the project and took all of the worry and hassle away! We have recommended you to many of our friends, and will continue to do so. Thanks again!"
– Jason and Ashley Kirkham