COMMERCIAL BUILDING
Building businesses, one piece of sheetrock at a time.
HMC offers a range of commercial building services, specializing in store build-outs, breweries, restaurants and more. We start by working with architects and engineers on the planning process. From the initial onsite meeting through the final phases of the project, we estimate a budget and get it all packaged and submitted to you. Once we get approval on a bid, and approval from the city building department, we begin building your business. The end result is a frustration-free project with clear expectations that we are committed to uphold.
Let us help you keep the heat in.
We can provide a thermal scan of your commercial building, showing where your greatest heat loss is coming from. Then, we will provide our professional recommendations for increasing energy efficiency and decreasing your energy bills. Upon request, we can test the moisture and humidity within your attics and crawlspaces. This helps detect unhealthy moisture which can lead to mold growing in your business. Testing your business for moisture is a must when looking for hidden problems.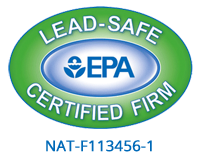 " Growing up in the building industry, I have a very high standard and expectation for quality workmanship and service. I have used HMC Builders for both personal and business projects. They have delivered the quality workmanship and professional services, at a fair price, that I expect from a builder. I would definitely recommended HMC builders for your next project!"
– Zach Miller, President, Miller Rentals LTD